The 1972 Honda CB350F
Tell me what you think! Send comments or questions to: scott@baileymusic.com

I purchased this bike in 1992. It has undergone 2 'restorations' since then. Here are photos of the most recent work.
Currently I live in Santa Cruz, California, and occasionally get out and about on it.
Also, many people see this page and ask about parts. Here are my favorite sources.

http://www.davidsilverspares.com - In the UK, great source for NOS parts.
http://www.loudfastugly.com - Has aftermarket items that fit the CB350F.
http://www.ebay.com - You can always find something good on ebay.
http://www.jcwhitney.com/ - A lot of wierd stuff, but some good finds here.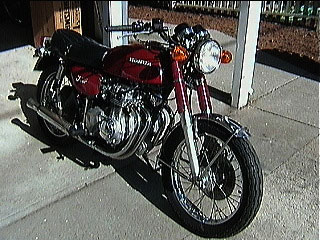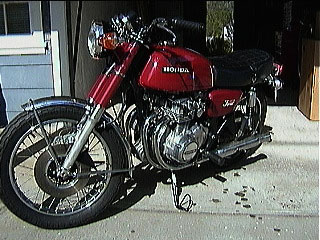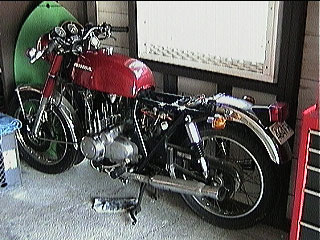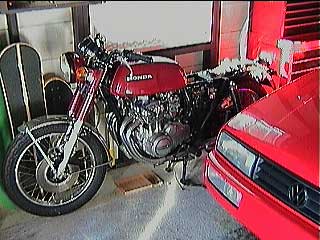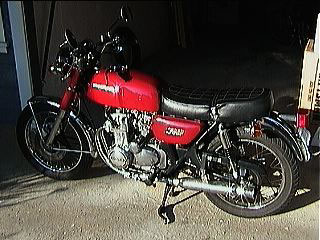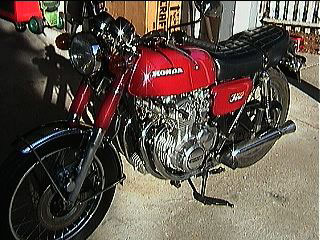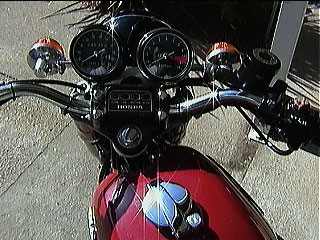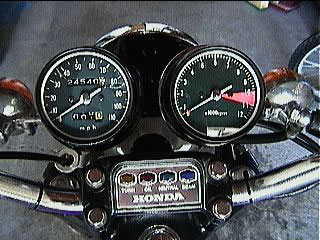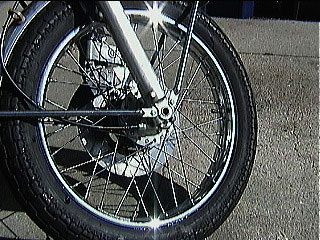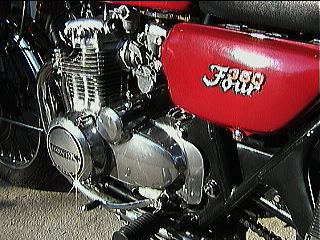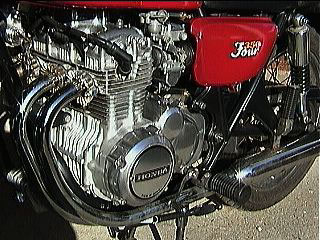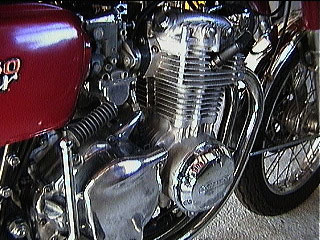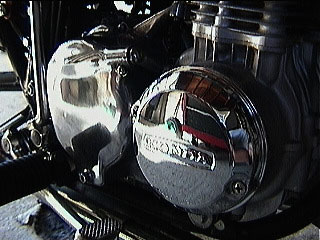 The Carb Rebuild
The original purpose of this was just to clean out the 5 years of gunk in the carbs.
But I ended up completely cleaning, adding new O-rings, and polishing them up.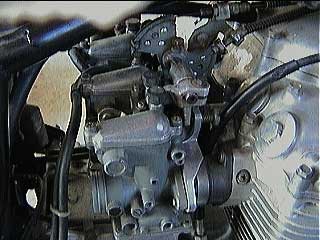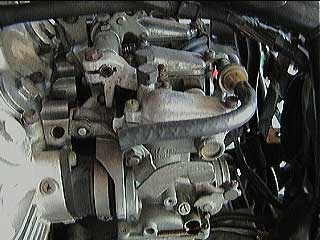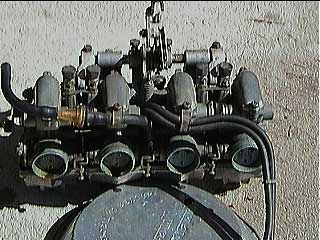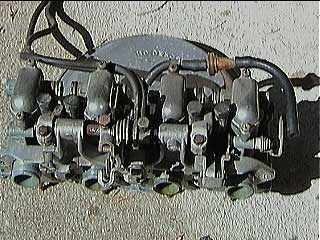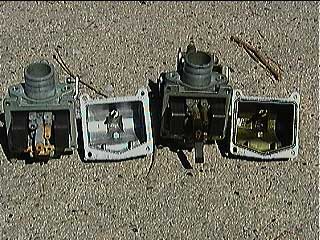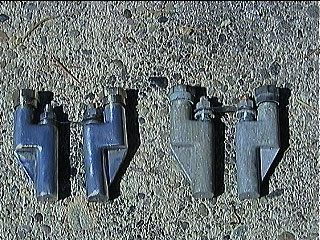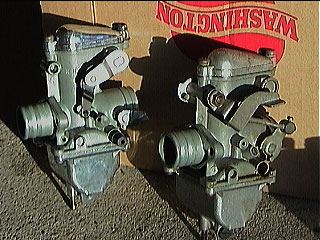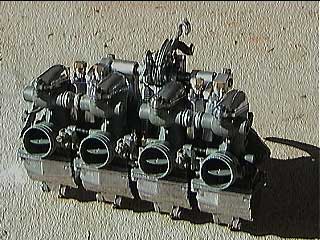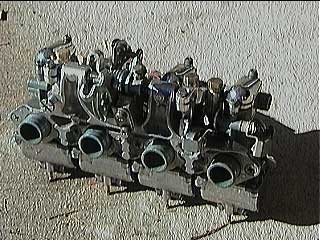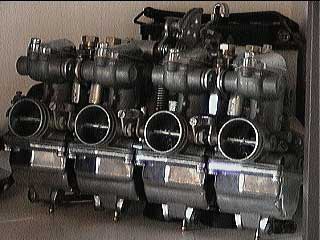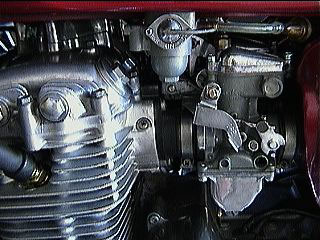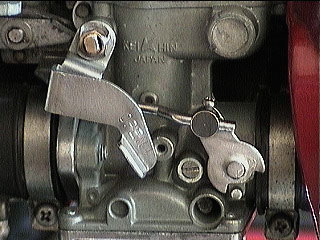 Camcover / Top End Dismantle
Once I dove into the top end, I continued with my cleaning and polishing.
The goal here was to replace the head gasket that had been leaking for years.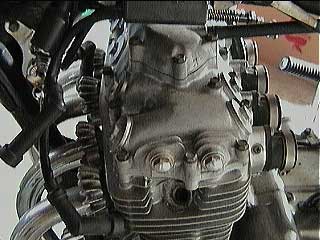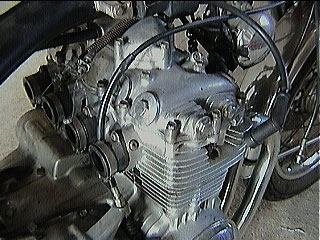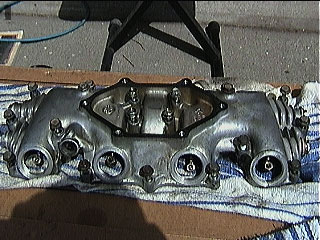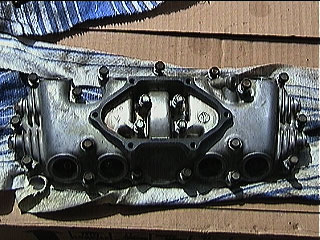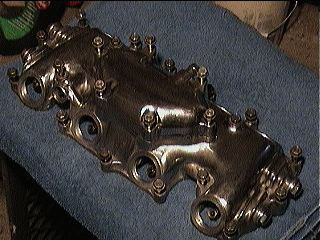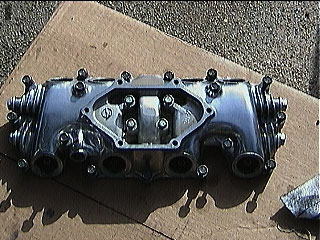 Head Removal and Cleanup
This is the first time I ever pulled the head off the b ike. I cleaned all the carbon and put in new oil seals.
I also did a minor lapping of the valves to make sure they sealed. And I finally got the new headgasket on!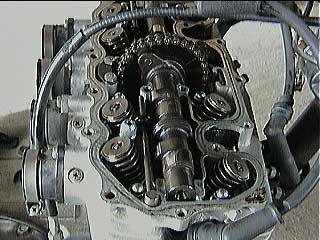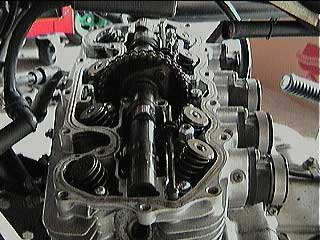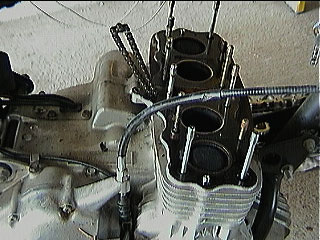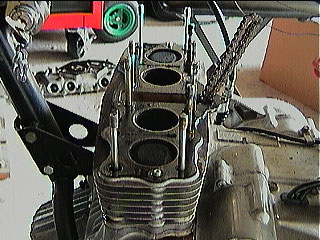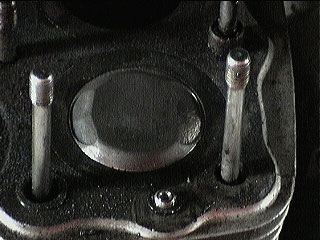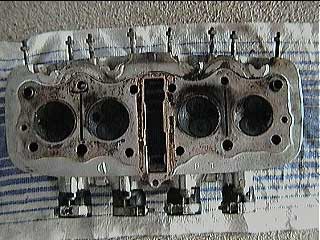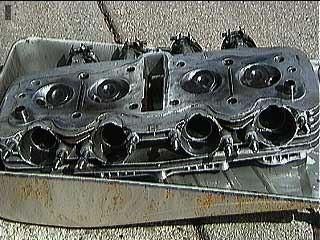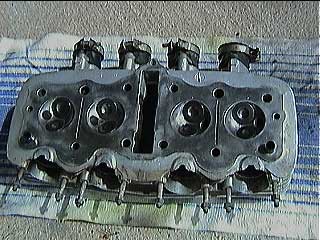 Generator Cover
This is just an example of what some polishing compound and a dremel can do.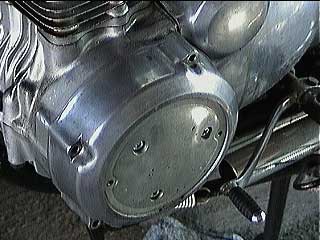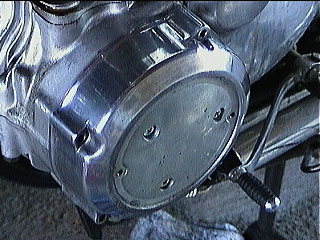 Rear Tire Replacement
The old tire was a lower profile tire, but it had a large bubble in the side.
I ended up popping the tube when I first tried to put the tire on, so I took it to a shop.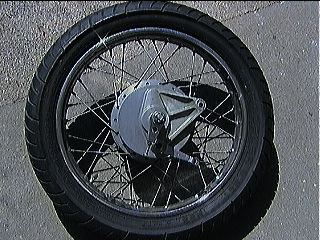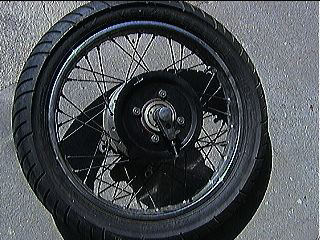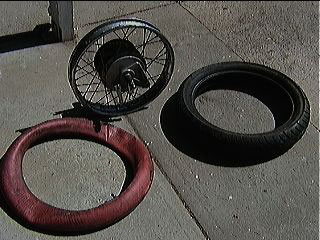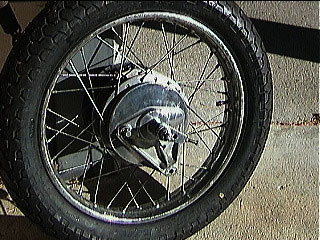 The End
More to come later...